RESIDENTIAL WINDOW TINTING EXPERTS
Windows can be a fantastic aesthetic addition to a home. When building a home, heaps of work from contractors and builders goes into figuring out exactly where to put windows to provide the correct amount of light to the spaces inside the home. This precise design can contribute to the beauty of a house. Tints provide added beauty from both the inside and outside of a home. Whether you are trying to see a backyard full of gorgeous landscaping or a lake view, windows can provide exceptional visibility of the spaces you want to cultivate. Residential Window Tinting is the best option to make the most of your windows' aesthetics. Moreover, windows can give visible access to unique rooms and furnishings you set up inside your home as well.
One of the most important things to remember when considering home window tint film in Houston, Texas is the drastic reduction it can provide in the cost of your energy bill. Many households can cut their energy bills in half after installing window film in the home. The ability for the film to allow air conditioning units to work as intended is a great benefit. The rooms stay cooler longer, and the air conditioning can cool the spaces faster when they do heat up. This also saves from hefty repair bills down the line. If your air conditioning unit can work less, it can last longer. These films can often pay for themselves in a matter of two and a half to three years in some cases, and after that, the savings go straight into your pocket.
Many people in Houston are aware that sunlight can damage their skin, but most people do not consider the damage that the same ultraviolet light could be doing to their home. These rays can fade beautiful hardwood flooring or carpet, damage antique furniture, artwork, and draperies, and fade new leather and fabric furniture in only one or two years time. To protect these items from damage, window film is the best option. Sundown offers many films that block out over 99 percent of ultraviolet rays entering through your windows. These films can range anywhere from blacked out limo tint style, to absolutely beautiful ceramic polarized films, all the way to almost completely clear and unnoticeable
THERE ARE TWO THINGS TO KEEP IN MIND WHEN DESIGNING THESE SPACES IN AND AROUND A HOME IN TEXAS.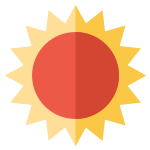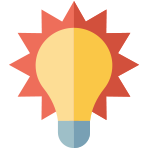 THE SUN IS EXTREMELY BRIGHT
THIS IS WHERE OUR HOUSTON RESIDENTIAL WINDOW TINTING COMES IN.
You can use it to do a multitude of things. Everything from protecting flooring and furniture, to keeping rooms cool. Sundown Window Tinting provides films that can:

Make areas that are too hot cooler with solar control films. This can have the added benefit of saving you some significant cash on your HVAC bill, as well as improve the life of your air conditioner. Not bad side effects for a cooler and more comfortable home.

Take blinding glare and soften the light with shaded tints. The amount of light blocked in a window tint depends on the ratio of opaque filler to the transparent base material, so the amount of light that you want to let in is completely up to you.

Protect hardwood floors or carpet from ultraviolet light and prevent fading. UV and ultraviolet light can damage some of your household materials, but they can also damage your skin. Most people don't think to apply sunscreen indoors, so a tint that blocks the harmful part of the light spectrum can actually be beneficial to health.

Protect furniture, draperies, and artwork from damaging sunlight. Even the visible spectrum can cause some damage to certain items in your home. Whether they're personally or financially valuable, a well applied tint can protect them.

Provide privacy for rooms that face neighbors or roads. As a privacy barrier, your residential window tint will keep others from seeing you. However, because tints work differently than, say, sunglasses, you will be able to see out perfectly, even at night (no night glare with our residential tints).

Provide enhanced views with polarized films to beautify outdoor spaces. Many people don't yet appreciate how a great residential tint can be a work of art. We are working to change that. Check out some of our previous work for yourself.
THERE ARE MANY MORE USES FOR WINDOW FILM PAST THIS LIST AS WELL!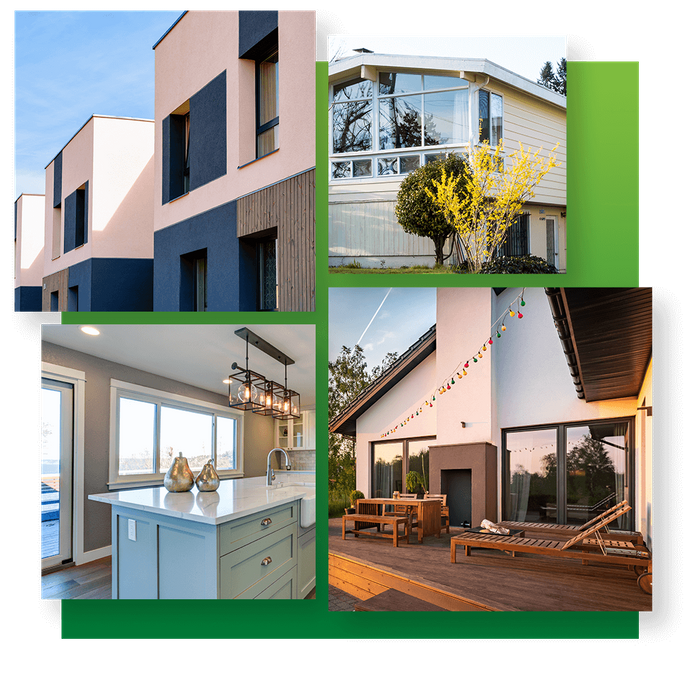 HOW CAN I FIND RESIDENTIAL WINDOW TINTING NEAR ME?
Sundown Window Tinting is a trusted name in the Houston area and has been for decades after starting its operations in 1982. Our staff is well trained and friendly, and more than capable of improving your house with our extensive array of window films made with homeowners' satisfaction in mind. The team is also trained to know what kinds of films would best suit the needs of your space. Sundown operates all over the Houston area and has success stories all over the city and suburbs.
SERVICES SUNDOWN PROVIDES TO ITS HOMEOWNERS INCLUDE:
Free and easy to understand in-home estimates with no hidden fees
Multiple available samples of a variety of films that are free to keep and consider
Expert analysis and assistance to help in deciding what film to choose for your space
Available staff always happy to answer questions
Flexible installation times to fit your schedule
TIPS ON FINDING A TINTING COMPANY
Finding the right company for a project is never easy, and this usually only gets harder the bigger and more costly the project is. When it comes to finding a residential window tinting company in Houston, here are some tips to make sure you choose someone who will go to bat for you.

RESEARCH
Probably the least fun part of the process, but arguably the most necessary, is gathering as much data as you can on the companies in your area. While tedious, this is also where you can potentially find some great deals. Just remember, the more information that you have to work with, the more informed your decision will be.
Word of Mouth
Word of mouth will always be one of the best ways to determine how well a company performs their job, regardless of how internet technology progresses. Whether it is from your friends or family, a business associate, or even another local business, just ask someone you trust who has use one of the local businesses in your area.
Reviews
Reviews on a review site should probably not be weighted as heavily as a good recommendation through word of mouth, but they are far from useless. The truth is, there is a whole spectrum of review sites that range from trustworthy to nepotic. Some of the more reputable sites include BBB, Google My Business, and even Facebook.
Online Presence
It's never a good idea to take something right out of the horses mouth when deciding on a contractor, but that doesn't mean they don't offer great information. Checking their website can actually save a lot of time, as a successful tinting contractor will likely list or link much of the information you're looking for right on their site.

COMPARE
Once you've gathered all of the information that you need, it's time to see who comes out ahead. There are likely to be all kinds of metrics running through your head, but here are some common ones that we have found help homeowners make a decision.
Price
Many people make the mistake of focusing solely on price. There is definitely more to consider, however it is far and away one of the most important metrics you'll be looking at. When comparing, just remember, prices that are conspicuously low are likely due to a contractor cutting corners.
Quality
Besides price, the most important thing you're looking for is quality. If you can't afford it, you can't get it, but if it's not worth it, you don't want it. The general quality of a Houston residential tinting company can sometimes be hard to discern, but hopefully the companies you're looking at will want to showcase their previous work.
Experience
When you're having trouble defining the quality of a tinting contractor's work, another way to determine their skill level is how long they have been in business. Generally, the word would get out fast if a company was providing low quality tinting services, and they wouldn't stay in business long. Staying power is always a great quality indicator.

DECIDE
It's unfortunate that we live in a world where we can have all the information, and still make a bad decision. But that's the way it is, so it is important that people weigh their decisions carefully.
Trust Your Gut
You're the one that will have to deal with any sub par work, so do not be afraid to trust your gut when it seems like a tinting company won't work out for you. If they get angry that you have decided to look at someone else, that is categorical proof that their customer service, and probably work quality, are lacking.
Get It In Writing
You should never hire anybody to work on your home without a written contract detailing explicitly the job to be done, when it will be completed, and what and how payment should be made. Your home is a major asset, and this is an absolute must to protect it.
WHY SUNDOWN WINDOW TINTING?
We don't want to be just any tinting company, we want to offer the best residential tinting service in Houston. Our job isn't complete until you are satisfied, and we are committed to working with you every step of the way until your design is realized. Let us show you the value of our service with a beautiful new Houston window tint film installation.