Security Films
Residential & Commercial Window Films In Greater Houston
PROTECT YOUR HOME OR BUSINESS WITH WINDOW SECURITY FILMS
Security threats to your building come in all forms, ranging from natural disasters to emergency situations, theft, and vandalism. All of these situations can put your tenants in danger. A comprehensive security film plan offering multiple layers of protection is one of the best ways to provide the highest level of protection possible.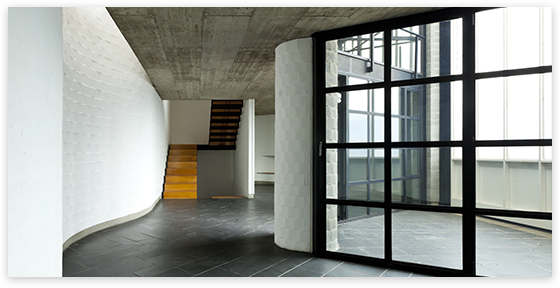 ESTABLISHMENTS THAT MAY BENEFIT FROM SECURITY FILMS:
Retail locations
Hotels
Commercial offices
Schools and universities
Government buildings
Health care facilities
STRENGTHEN YOUR BUILDING'S SECURITY
Security window films allow you to add an extra layer of protection to your home of business. This particular type of window film significantly delays any strong force attempting to break the glass. Our maintenance-free and inventive scratch-resistant window films help better the structural durability of any window. As a result, Windows are then transformed from your weakest link to a source of strength, helping to protect your business, home, family, and tenants from threats such as break-ins and impact events.
BENEFITS OF SECURITY WINDOW FILM INSTALLATION
Generally, the utilization of dark security window tinting services is recommended for commercial buildings in areas prone to violent storms, hurricanes, earthquakes, and break-ins.
Crime Deterrent: Windows are typically your weakest link of security. With our security films, you can disrupt the quick access that smash-and-grab thieves look for.
In the event of a windstorm, our window films have significant safety and security value. They may reduce the risk of injury from flying shards of broken glass, and help prevent debris and water penetration through the window depending on the severity of the storm.
In an earthquake, windows films may reduce the risk of serious injury from shards of broken glass, and possibly prevent glass from falling out of a home or building, depending on the severity of the quake.
Sliding glass doors and running children often collide with disastrous results. With a clear 4-mil safety film, the shattered glass is held in place and children are kept safe from harm.
In instances of window vandalism, you can save money when you replace only the window film that was vandalized instead of the expensive glass beneath the film. Our anti-graffiti film is effective when used on mirrors, glass doors, and windows.
ABOUT OUR SECURITY FILMS
For your added safety, our security films meet numerous certifications and test standards around the world, including:
ANSI Z97.1 and CPSC 16 CFR 1201 Cat I and II
General Services Administration (GSA) and United Facilities Criteria (UFC)
ASTM Large Missile Level C and Small Missile requirements
Underwriters Laboratory UL972 Forced Entry requirements
Factory Mutual FM Approvals 4350 Small Missile
EN356, level P2A
At Sundown Window Tinting, we specialize in a variety of services that help safeguard and beautify any residential or commercial space! When you hire us for Houston security window film installation, you can rest assured that the job is going to get done right, one time, the first time. Our team members are great at what they do, and they will treat your home as if it were their own. You will love the added security that our dark window tinting service offers!
Sundown Window Tinting has been serving Houston and the surrounding communities since 1982. We provide exceptional window tinting products and services, satisfying our customers' needs cost-effectively and professionally. Get in touch with us today for more information on our Houston security film installation.